One and Only...IT-BHU
My Alma Mater -Institute of Technology - Banaras Hindu University


Banner Image courtesy: Ashish Singhal's IT-BHU home page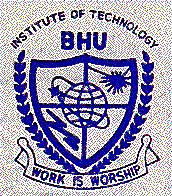 Do visit : Ashish Singhal's IT-BHU Home Page .


Here are some cool pics from IT. Click on them to get a closer look.

That's the Institute of Technology from on top of a water tank
Wanna Check Out Some More
Courtesy : Kaushik and Salil Prabhakar
If you have any good pics of IT, just mail them to me.
---